What Are the New Travel Laws Regarding Passports For Canadians Traveling to the US?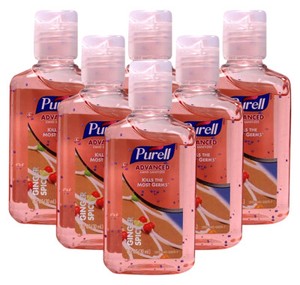 Since the tragic events of 911, there have been many changes to the laws when traveling from Canada to the United States. These changes are designed to enhance security between the two countries. When a Canadian travels to the US, they should be aware of the new travel laws regarding Passports.
The Western Hemisphere Travel Initiative (WHTI) is one law that Canadians should learn about. It is a US law mandating that all travelers, including US and Canadian residents, provide a passport or other approved secure document when entering the United States. This law applies to all travelers, including children.
Canadians who travel by plane to and from the United States must provide one of the following documents: a passport or a NEXUS card to be presented at all U.S. airports when coming back to Canada. For example, if a Canadian travels to the US by vehicle, but returns to Canada by plane, a NEXUS card will be required before they can board the flight.
When Canadians enter the United States by land or water, they are mandated to provide ONE of the following documents: a passport; a NEXUS card, a Free and Secure Trade (FAST) card, an enhanced driver's license (EDL) or enhanced identification card, or a Secure Certificate of Indian Status.
For Canadians under the age of 15, they must provide verification of their Canadian citizenship, such as an original or a photocopy of a birth certificate, or an original citizenship card. Canadian citizens 18 years of age or under who are traveling with an organized group may provide proof of Canadian citizenship only. This makes it easier to make school trips to the US.
There have been some concerns about meeting all of the requirements so the US has provided some flexibility on the Western Hemisphere Travel Initiative (WHTI) law. However, the Canadian Government warns that the extent of this flexibility is the decision of the U.S. officials.
The Western Hemisphere Travel Initiative was created after the implementation of the Intelligence Reform and Terrorism Prevention Act of 2004 (IRTPA). This act mandated that every traveler have a passport or other approved document that proves one's identity when coming into the United States. The purpose was to help the Department of Homeland Security identify a traveler quickly.
As of August 15, 2007, the Canadian Government has implemented measures to make renewing one's passport easier. The Simplified Passport Renewal Program permits Canadians who meet specific eligibility criteria to renew their passport using a less complicated form and without submitting such documents as proof of citizenship, supplementary identification, and a guarantor declaration. Under the renewal program, one will just need to submit the small form along with two new photos, the application fee, and their last passport. As well, Passport Canada enacted a simpler guarantor policy, which allows most adult Canadian passport holders to act as guarantors for first time applicants.
In order to avoid any travel disruptions, before Canadians travel, they should be aware of the entry requirements for the United States.