If you are on vacation at Paris, you should take the opportunity to visit some of the attraction sites there. Visiting these attraction sites is not expensive if you use a city pass. There are a few types of city passes for tourists in Paris including Paris Pass, Paris Museum Pass and Paris Passlib.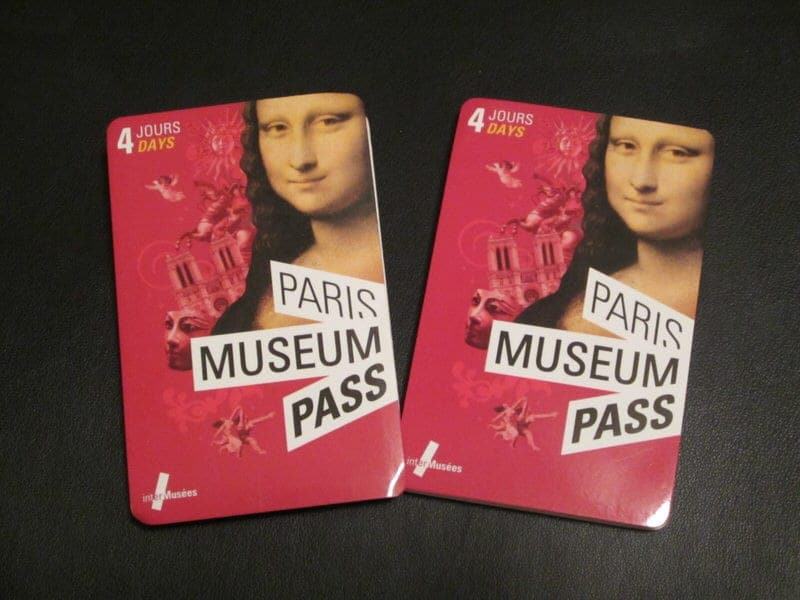 Paris Pass vs Paris Museum Pass vs Passlib
Paris Pass allows you to save more than one hundred dollars on the entry tickets to the attraction sites. When you come to an attraction site, you just swipe the card and you can enter without paying the entrance fee. Besides, you can enjoy fast track entry in museums that have a lot of visitors lining up in a long queue. You just need to show the guard your pass and they will let you queue up in front. A free guidebook that is full of tips on how to explore Paris is included.
With Paris Pass, you can board on any public transportation within zones 1 -3. Zones 1 – 3 cover a few types of public transportations including metro, bus and RER in the center part of Paris. You have the option of purchasing a 2, 3, 4, or 6 days Paris Pass depending on how long you are staying at Paris.
Paris Museum Pass is for tourists who specifically want to visit museums. The pass allows you to get free access to over 50 museums and monuments. The museums and monuments actually can be accessed by teenagers under 18, and disabled people for free of charge. But, if you are an adult, you have to pay entry fee and getting the Paris Museum Pass will waive the entry ticket fee. It must be noted that the museums are closed on Mondays and Tuesdays. You can get the Paris Pass with validity of 2, 4, or 6 days.
Paris Passlib is available for tourists who are staying just one day or longer period. For tourists that are staying 1 day in Paris, the Paris Passlib Mini is the best option because it offers unlimited hop-on hop-off on L'Open Tour sightseeing bus for 1 day. You can also treat yourself to a one hour of cruise at Seine with the Compagnie Bateaux Parisiens. The Passlib Mini also gives you fast track entry if you want to visit the 2nd floor of Eiffel Tower.
If you need a pass with a longer period, you should get the Paris Passlib with 2, 3, or 5 days validity. It offers unlimited travel on any transport system in zones 1 – 3. The Paris Passlib also includes a museum pass that allows you to get free entries to important museums and monuments.
Big Bus Sightseeing Tours vs Paris L'Open Hop-On-Hop-Off Tour
Another economical way to explore Paris is to board on the hop-on hop-off tour. Big Bus Tour, which was used to be known as Les Cars Rouges previously, offers hop-on hop-off bus tour services at 10 stops in Paris. Getting the Big Bus Tour ticket online will be cheaper. There are 2 types of tickets including classic 1 day tour and premium 2 day tour. Some of the attractions you can visit with Big Bus Tour include Eiffel Tower, Louvre, Notre Dame, Trocaero, Moulin Rouge, and Gare Du Nord.
Another company called L' Open Tours, offers hop-on hop-off tour via four routes. L' Open Tours buses will pull over at 50 stops that gives you access to more than 100 attractions in Paris. L' Open Tours is definitely more worthwhile for your money compared to Big Bus Tours because it offers four times more stops. L' Open Tours is ideal for people who plan to visit as many attractions as they can. It is recommended that you get a longer ticket as it takes some time to hop off the bus and also some time to walk around the attraction site to explore it.
Conclusion
In conclusion, the Paris city pass and bus tours can give tourists a chance to cover all the attraction sites during their short visits at Paris. If you are to visit the place on your own, you wouldn't be able to cover so many attractions due to expensive travel cost.